Meet Jag Grewal,
Registered Massage Therapist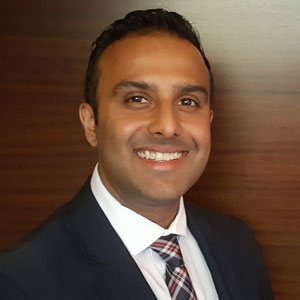 I have always been interested in Sciences and healing practices. While I was in high school I excelled in Biology, Physics, Math, and Calculus. I was planning to study further after completing grade 12 and eventually become a Doctor. Due to financial reasons, this was not possible.
During a recent career planning course it came to light that my core values conflicted with the professions I had been pursuing after graduation. One of the personality tests I took at the career planning course showed that I was a type INFP personality. An INFP, the results showed, is one of a born Healer.
Why I Practice Massage Therapy
It affords me the opportunity to help those in need. I am able to use my knowledge and expertise to make a real difference in my patients' day to day lives. If not remove the pain they are suffering from altogether, I am able to reduce it and make life more liveable and enjoyable.
I love the Sciences. As a Registered Massage Therapist, I am able to stay on top of the latest advancements and research in Physical Medicine and continue to apply them in my practice. I wish to be, and for the most part have been, a lifelong learner. I'm constantly upgrading my knowledge allows me to be a more effective massage therapist. Currently, I implore a wide array of techniques to aid in the healing of my patients. These include Trigger Point Therapy, Lymphatic Drainage, Myofascial Release, Deep Tissue Massage, Hydrotherapy, Neuromuscular Therapy, Stretching, Therapeutic Exercise, Prenatal Massage, Postnatal Massage, Pediatric/Infant Massage, Relaxation Massage, Craniosacal Therapy, Orthopedic Testing & Grade 1, 2 & 3 Joint Mobilization of the Axial and Peripheral Skeleton.
I enjoy the variety. The variety of patients I treat is very appealing to me. I love to interact with others and I enjoy listening and offering advice when asked. I have often been one whom my friends and family come to for advice and counsel. Also, the wide array of workplaces I have worked in has also taught me a great deal. I have worked in outreaches at GF Strong Rehabilitation Center, George Pearson Center, Multiple Sclerosis inreach, Burnaby Hospital, Surrey Memorial Hospital, and Vancouver General Hospital.
Fees and Pricing
Please call us for our current fees.
We will provide a receipt for you to submit to your insurance company for reimbursement. We do not direct bill to insurance companies.
Jag's Paperwork

Jag Grewal, RMT | (604) 951-8959