Massage Therapy at
Impulse Health and Wellness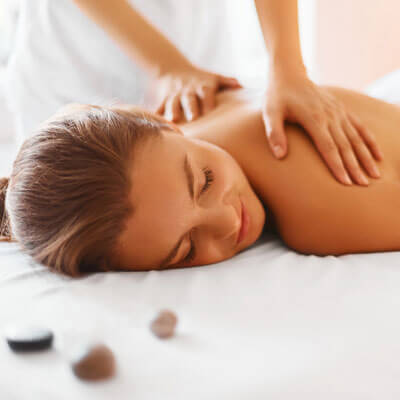 At Impulse Health and Wellness we offer massage therapy to help compliment our chiropractic care. Our massage therapists practice the following modalities:
Swedish massage
Trigger point therapy
Hot stone massage
Massage therapy works extremely well together with chiropractic adjustments. Those with soft tissue, ligaments and muscle problems will achieve wellness goals with our massage therapy.
Health Benefits of Massage Therapy
The main focus of massage is soft tissue work of the muscles and ligaments. Some of the benefits include:
Release of tension
Increase of range of motion
Relaxation
Relief of chronic pain
Relief for everyday sprains or strains
Help for sports, work or auto accident injuries
What You Need to Know
When you visit our massage therapists you'll have some paperwork to fill out and then we'll get you on your way to relaxation. Each massage therapist will have their own paperwork and fees listed on their individual page.
Learn More Today
Learn more about how you could benefit from massage therapy. Contact our office today!
CONTACT US »


Massage Therapy Surrey BC | (604) 951-8959