Top Rated Surrey Chiropractic Clinic
60+ Combined Years of Experience
150,000+ Patients Served
200,000+ Treatments Delivered
CALL US (604) 951-8959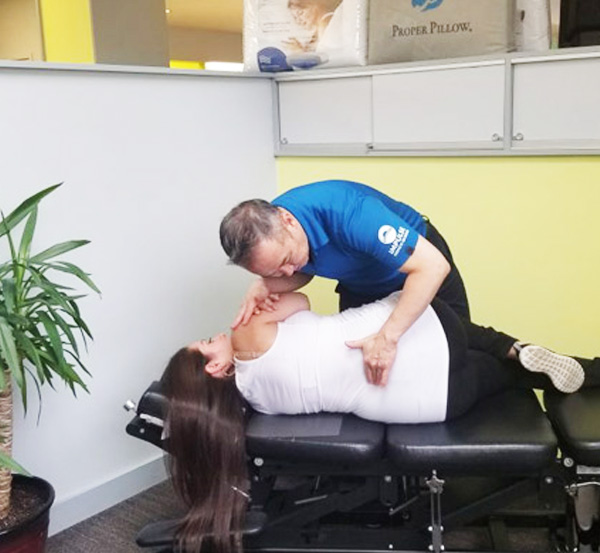 Achieve Results!
Daily stress can create pain and other symptoms over time. To overcome these issues, consult one of our chiropractors who will focus on the cause, not just the symptoms.
Eliminate symptoms
Reduce relapses
Decrease reliance on medications
Improve quality of life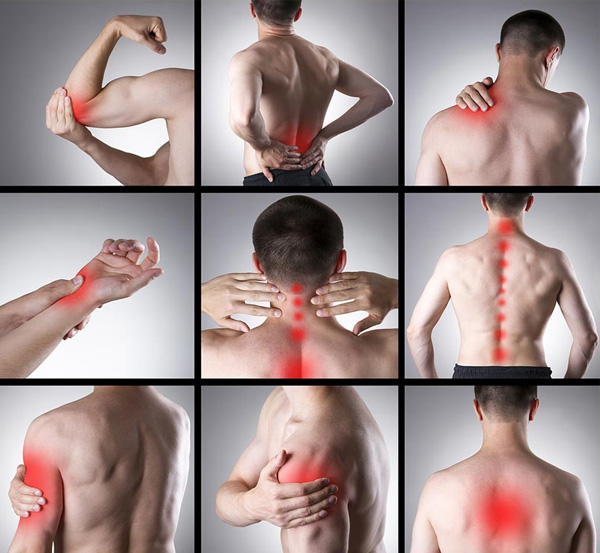 The Conditions We Treat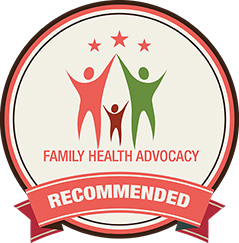 Back pain
Neck pain
Joint pain
Headache
Degenerative Disc Disease
Wellness
Bad Posture
Scoliosis
Whiplash
Shoulder pain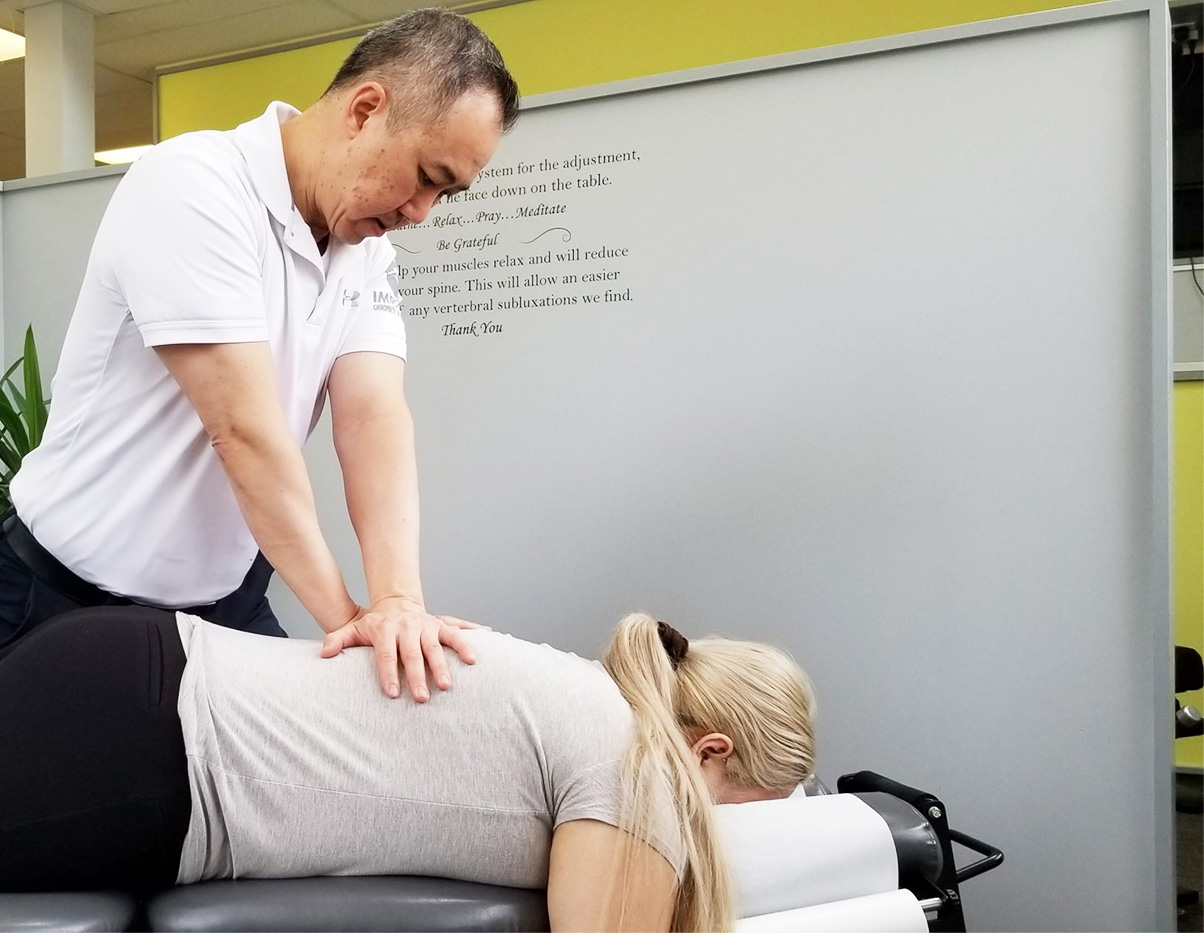 Beyond Chiropractic
Treatment
Our highly skilled chiropractors do much more than provide treatments. They address the following to achieve the best outcomes for your individualized care:
Educate you on the cause of pain
Provide specialized treatment plans
Advise you on best practices for living a pain-free lifestyle
Patients who receive regular wellness visits achieve the best results in terms of:
Better stress adaptation
Optimal daily functioning
Less re-occurring symptoms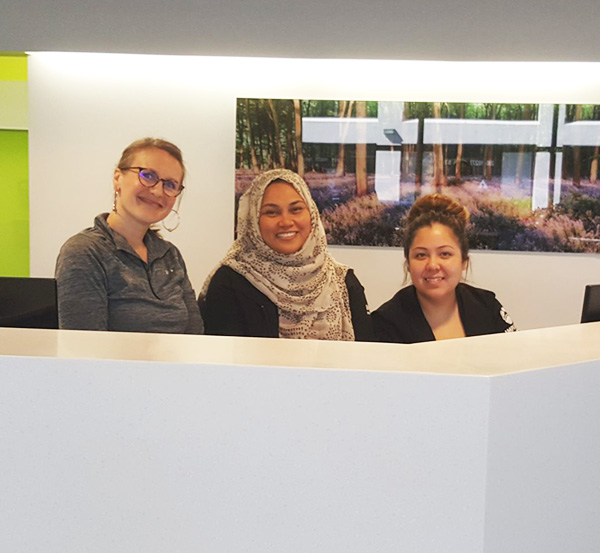 Chiropractic Care
& Women's Health
We acknowledge and take into consideration women's unique needs when developing individualized care.
Common reasons women seek our care include symptoms associated with migraines, poor posture, hormonal imbalance, menstrual related conditions such as back pain and headaches, pregnancy, post-natal care, menopause and osteoporosis.
Our chiropractors help women:
Relieve back pain due to menstrual cycle
Alleviate migraines
Provide gentle care for those with osteoporosis
Dr. Wong | The Role of the Nervous System and Chiropractic | 52 sec
Chiropractic Care & Pregnancy
A woman's body goes through many changes as it prepares for the birth of a baby.
There may be loosening of ligaments, a shift in the center of gravity, swayback, postural changes and pelvic/spinal misalignments.
These changes can lead to nerve pressure and pain.
Gentle chiropractic care can help:
Ease symptoms during and after pregnancy
Relieve stress on your body
Restore normal alignment
Support postnatal recovery
Dr. Wong | Why Chiropractic Care is important for women | 47 sec
How We Apply Our Technique
Our licensed and experienced clinicians are trained to use advanced chiropractic treatment techniques. These methods help restore normal function, joint health, and relieve pain.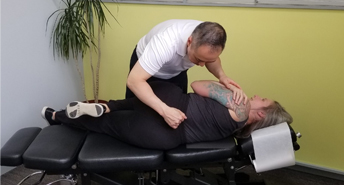 Diversified Technique
Hands-on manual technique
Restores spinal alignment and function
Enhances proper movement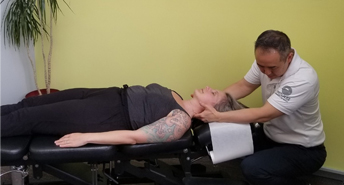 Repetitive Neck Traction
Reduces stress in the neck
Heals disc bulges and tears
Rehydrate discs in your neck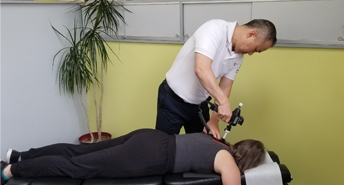 Low Force Technique
Low force techniques available for infants, children, elderly, and those in acute or extreme pain
Spinal Corrective Technique
Corrects posture
Restores normal spinal form
Scoliosis care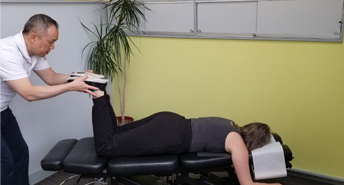 Whole Body Vibration Plates
Improves muscle strength
Maintains balance and proprioception
Improve lymphatic circulation
Improve posture
Pregnancy
Improve comfort during pregnancy
Reduce neck and back tension
Re-align postural changes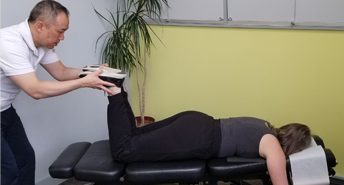 Custom Foot Orthotics
Supports foot arches
Helps with foot pain, knee pain, back pain
Restores proper walking pattern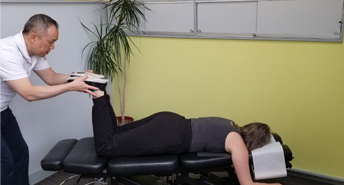 X-ray image
X-rays are taken when clinically indicated
Digital X-ray machine on-site
Patient Testimonials
I love that you feel you are part of a team working on your health issues with experienced professionals and being educated on how and why chiropractic care works, as opposed to just showing up for adjustments.

-Connie J.

Very professional, caring and informative. Thank you.

-William R.

This has been by far the most professional, and comfortable experience I have had at any medical office, can't say enough about the staff thus far.

-Mark J.

Very professional, up to date on new treatments and encouraging.

-Sharon R.

Dr. Mitchell was very knowledgeable, nice and helpful! He knows what he is doing and I'm getting better and better after my treatment.

-Eliza D.

Dr. Janek is very experienced, he knows his work very well. Appointments are always on time. The staff is super friendly.

-Prabhjinder S.

Jag has an awesome outgoing attitude and is a wealth of information and cares about and goes the extra mile for his clients.

-John C.

I have been to many chiropractors, this is the first time I have seen the practice address all the areas a patient can do to achieve a healthier spine.

-Maddy S.

Dr. Will was very professional and helpful. He listened to my concerns and addressed them in my treatments.

-Samsun A.

Hands down best chiropractors office. The Drs are amazing as well as all the staff, I walk in and feel so welcomed and feel absolutely amazing once Dr Wong has finished my adjustment!

-Carrie K.

From the front desk staff to the RMT, they were easy and straightforward to deal with. They made me feel welcome and removed any doubts or hesitations. I made the right choice and would continue to go there.

-Roger D.

Dr Wong, you are the best.

-Sherry S.

The staff and doctors are helpful and experienced. The waiting room is relaxing and have never had to wait past my appointment time.

-Charmaine M.

Helpful and friendly staff. My massage therapy treatments have really helped me.

-Renuka S.

Jag was awesome. My regular RMT practice had gone out of business and was worried about finding a new one that was as good but Jag went above and beyond my expectations.

-Devinder S.

Easy check in. Covid safe. Friendly staff. Great Dr's.

-Christine K.

Seeing Dr. Janek has given me hope to improve my health and I am looking forward to my appointment on Monday with hopeful news on my plan to start the process to get healthy.

-Darlene M..

Thank you, Dr. Will and all the amazing physicians and staff at Impulse Health and Wellness. My experience has been as excellent as my treatment!

-Jashper P.
Reasons Why 150,000+ Patients Choose Us!
Empowerment, Education & Knowledge
We will discuss your injury and find the root cause of your condition for long-term results.


Empowering Our Patients | 39 sec
Personalized Treatment Plans
An individualized treatment plan will be carefully designed based on age, gender, health condition and lifestyle. Our chiropractors have a combined experience of more than 60 years.
Why We Are Unique | 19 sec
Friendly Competent Staff
Our friendly team strive to streamline your visit to save you time. Our goal is to make your visit the best thing that happens in your day.


Our Customer Experience | 44 sec
ICBC and Health Insurance Approved
ICBC will cover Chiropractic treatments for injuries sustained from a motor vehicle accident. Most Extended Health Insurance also cover chiropractic care.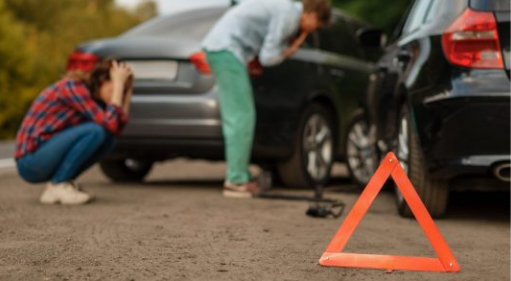 FAQ
Most frequent questions and answers
Is chiropractic adjustment safe?
Chiropractic care is very safe. The risks are very few and rare.
What is the noise you hear during the chiropractic adjustment?
Not always, but on occasion one can hear a noise when an adjustments are made. It is the stored nitrogen gas that is released when bones are aligned.
When should I see a chiropractor?
Many people seek chiropractic care
when they have pain
or symptoms that interfere with their activities of daily living.
However, more people are becoming pro-active and seek care when they don't have pain. They choose to have regular spinal check-ups much like a dental check-up for preventative care.
We care for people of all ages from newborns to seniors.
Why should pregnant women visit a chiropractor?
There are many benefits to seeking chiropractic care during pregnancy. Chiropractic care is safe, effective and drug free conservative care. It can relieve stress, manage pain, improve sleep, and can help with easing the labour.
How many chiropractic sessions do I need?
Your care will be personalized to your specific needs and condition. Often times the visits are more frequent at the beginning and then reduced as your condition improves. Once your symptoms have resolved we recommend wellness care to maintain results and to help prevent relapse.
Will my insurance cover the treatment?
Almost all Extended Health Insurance Benefits (such as Pacific Blue Cross, Manulife, Green Shield, Sun Life, Canada Life, and others) cover chiropractic care. Please check your provider for limits and conditions for reimbursement. Upon request, we will provide receipts for you to submit your claim for reimbursement.
ICBC (Insurance Corporation of British Columbia) covers chiropractic care if you have been injured in a car accident. We are an approved clinic for direct billing to ICBC. No medical referral required.
Chiropractic care is partially covered under MSP (Medical Service Plan of BC) for some individuals who qualify. Fees related to X-rays are not covered under MSP. To determine if you qualify for partial coverage please give us a call.
What can you expect during your first and second visit?
Your first visit will take around 45 min during which:
You will be greeted by our friendly staff that will assist you in filling out the required forms
You will meet with one of our chiropractors to discuss your condition
Your chiropractor will provide a thorough examination, any necessary testing, and X-rays if necessary
Your chiropractor will carefully analyze the data and exam findings, and prepare a personalized treatment plan which will be reviewed on your subsequent visit.
Your second visit will take about 45 min during which:
Your chiropractor will review your exam findings with you and discuss your treatment options base on your needs and goals.
Treatments begins after you have had an opportunity to ask questions, have a full understanding of the care plan, and consent to treatment.
What can you expect on your subsequent visits to our Surrey practice?
Future subsequent visits will take approximately 10-15 min depending on your treatment plan.
Your chiropractor will monitor your condition at certain intervals. These progress evaluation visits can take about 15-20 min