Meet Dr. Sophia Dimopoulos, BSc., ND
Doctor of Naturopathic Medicine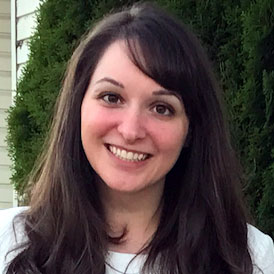 Dr. Sophia Dimopoulos, ND, works with patients towards achieving their health goals using an individualized approach. She can address all health concerns as a Naturopathic Doctor and has a special interest in autoimmune conditions (including Crohn's Disease, Ulcerative Colitis, Hashimoto's Thyroiditis, and Psoriasis) and Neurological conditions (including Multiple Sclerosis and Parkinson's Disease).
In her Naturopathic practice, Dr. Dimopoulos provides care to patients with chronic pain (including Fibromyalgia, Chronic Headaches/Migraines, Low back pain, Joint pain or instability, Chronic sprains, Chondromalacia patella, Achilles tendonitis, and Tennis/Golfer's elbow). Dr. Dimopoulos, ND, has completed advanced injection therapies to assist with pain management as well as additional training to assist with skin concerns including acne and acne scars, sun damage, stretch marks, fine lines, and wrinkles, as well as hair thinning and hair loss.
Education & Background
Dr. Sophia Dimopoulos is a licensed Naturopathic Doctor (ND) who grew up in Southern Alberta and completed a Bachelor of Science undergraduate degree with great distinction in Neuroscience at the University of Lethbridge. She worked as a research assistant in the Canadian Centre for Behavioural Neuroscience before relocating to British Columbia to complete four years of Naturopathic Medical School at the Boucher Institute for Naturopathic Medicine. Dr. Dimopoulos practiced as a Naturopathic Doctor in Southern Alberta prior to relocating to Surrey, B.C. She is a full registrant in good standing with the College of Naturopathic Physicians of British Columbia (CNPBC), and is a member of both the Canadian Association of Naturopathic Doctors (CAND) and the British Columbia Naturopathic Association (BCNA).
Current Certifications:
Advanced Injection Therapies (Part A and Part B)
Prescriptive Authority
Acupuncture
IV and Chelation Therapies
PRP Injections to the Face and Other Skin Areas for Aesthetic Purposes
Reach Your Health Goals with Us
We're here to make sure you can get the most out of life. If you're ready to learn more, we invite you to schedule a consultation. Contact Impulse Health and Wellness today!

Dr. Sophia Dimopoulos | (604) 951-8959