5-Star Family Chiropractor in Surrey
Providing Expert Chiropractic Care For 30 Years
Since our practice opened in 1993, we have been helping patients young and old discover their best health and happiest lives. Whether you're a busy parent or an active senior, we are here to help you live your best, pain-free life.
At Impulse Health and Wellness, our goal is to ensure your chiropractic care is both convenient and affordable. We're proud to offer same-day care, evening & weekend appointments and on-site x-rays.
Impulse Health and Wellness is an approved clinic for direct billing to ICBC (Insurance Corporation of British Columbia), no medical referral is required to start your care. We are also happy to navigate your insurance options. We are able to provide receipts for you to submit for reimbursement and can help you explore your coverage under MSP (Medical Service Plan of BC).
Don't let anything hold you back from seeking the care you need -
Take advantage of our New Patient Special Offer by calling (604) 951-8959 or booking online!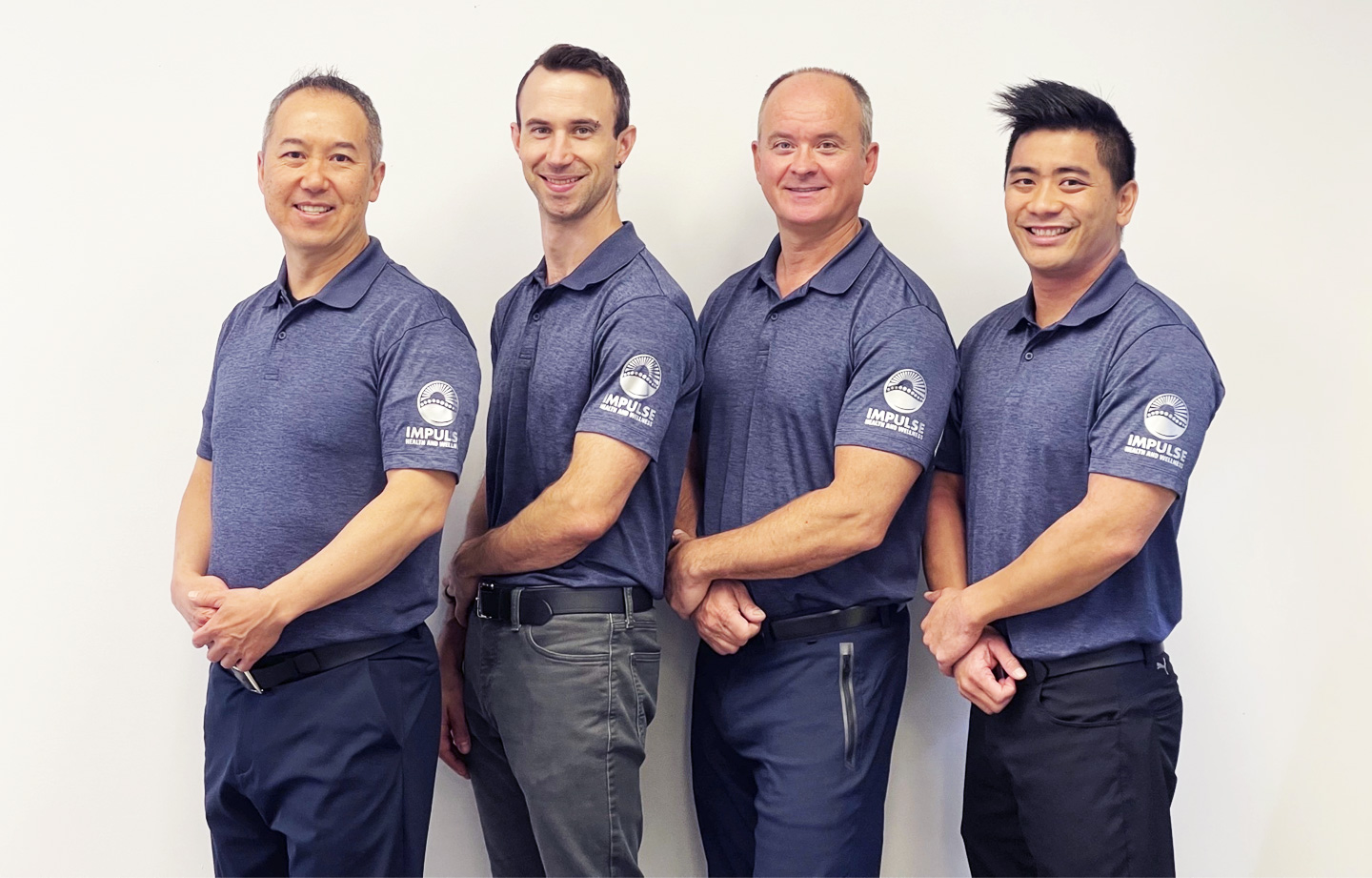 Embrace a Lifetime of Wellness with Chiropractic Care
At Impulse Health and Wellness, we focus on the whole person rather than working on just the symptoms. We care about what's going on in your life, as well as your well-being. Here, we serve you as a person rather than your health condition.
We aim to go beyond just relieving your pain – we want to understand its root cause. Our team promises to always walk alongside you, guiding you in making informed decisions about your health.
We can help with problems such as:
Accident injuries
Sport injuries
Work injuries
Back pain
Neck pain
Joint pain
Migraines
Pregnancy discomforts
Headache
Disc issues
Bad posture
Scoliosis
Whiplash
Shoulder pain
And more
Take that first step today toward improving your health with our New Patient Special Offer -
Call (604) 951-8959 or book your appointment online today!
Start Your Care Today With our $107 New Patient Special Offer (valued at $247)
Offer includes an initial consultation, spinal evaluation, sEMG nerve scan, gait scan & spinal x-rays (if necessary)