Harpreet Singh
Physiotherapist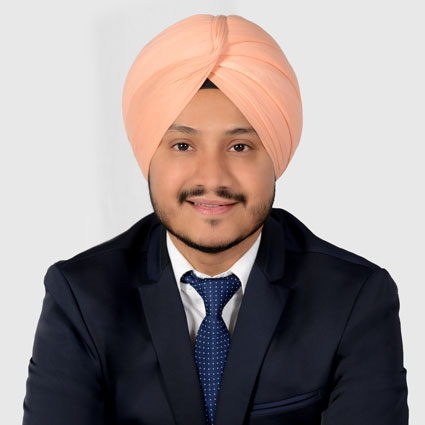 Harpreet has always had a passion for healthcare and a thriving interest in helping people reach their health and wellness goals.
Education & Background
His father motivated him to pursue physiotherapy and he loved it so much that he earned a Master of Physiotherapy degree in Musculoskeletal Disease and Sports Injuries in 2012. He also completed a post graduate program in the field of Recreation Therapy from Fleming College, Ontario. Harpreet worked at a long term care facility in Toronto for over six years where he conducted exercise classes, yoga classes and other health related programs for the geriatric population. He eventually started providing physiotherapy in outpatient clinics in the community.
Harpreet's Paperwork
Outside of Work
Outside of work, Harpreet enjoys travelling with his family and learning about various cultures and cuisines. He enjoys travelling so much that he drove from Toronto to Vancouver. He also enjoys spending time with his young daughter and wife.
Valuable Healthcare Experience
With many years of valuable healthcare experience, Harpreet developed a strong knowledge of cultural diversity providing physiotherapy care to patients and their families. He enjoys getting to know his patients and having meaningful interactions with them. Nothing pleases him more than to see the smile on people's faces as they achieve improvements with their conditions.

Harpreet Singh, Physiotherapist | (604) 951-8959